Argan oil for hair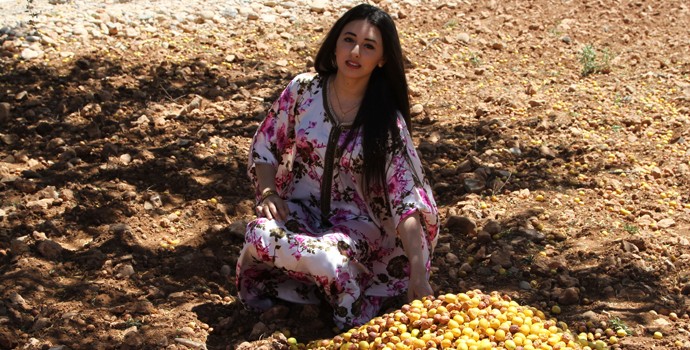 Argan oil is instantly absorbed, providing instant shine, Argan easily hydrates, giving you smoother, softer hair, Moisturizes dry, itchy scalp and eliminates dandruff, Hair elasticity is improved and breakage is prevented, Ends uncontrollable, unmanageable hair, Argan's natural antioxidants repair hair cellular level.

Eliminates split ends and leaving hair frizz free, Protects against chemicals, environmental factors, and heat, Argan doesn't leave a greasy or oily residue, No weigh-down to worry about and it reduces drying time, Great for those with colored hair, Argan oil helps to strengthen and grow healthy hair, Of course argan oil contains no chemicals or alcohol.
1.Argan Oil for hair treatment
Before and After Showering
Before showering, massage a few drops of Argan oil into your scalp. You can also use a comb or your fingertips to distribute the oil evenly through your hair.
Let it sit for 15-20 minutes
* In the shower, be sure to shampoo thoroughly to remove any excess oil.
* If you prefer to add shine and moisture to your hair after showering, add just a couple of drops to your hair. Use a comb or fingertips to distribute the oil evenly through your hair.
Split Ends
1- Rub a small amount of Argan oil into the last 1-2 inches of your hair
2- Repeat daily to keep your hair strong and help prevent split ends
With Hair Color
* Mix a few drops of Argan oil with your hair color
* Follow your hair color instructions
* Repeat with every new coloring session to keep your hair moisturized and healthy
* The incredible properties of this 100% natural oil aren't only valuable for your skin. They've also been proven to strengthen and enhance the natural beauty of your hair. Argan oil is an organic, simple way to minimize split ends, bring a healthy shine to your locks, and keep your hair naturally strong. Adding Argan to your normal hair care routine will produce quick and lasting effects. Simply comb in or smooth a small amount of Argan oil over your hair in the morning to get a sleek, healthy look that lasts.
* Beyond simply strengthening your hair, Argan oil also penetrates deeply to the scalp, where it's amazing moisturizing capacity goes to work on dandruff and dry scalp. Just a few drops of Argan oil smoothed through your hair and into your scalp will help tremendously with these irritating and embarrassing scalp conditions.
2. ARGAN OIL FOR YOUR BODY
a- Argan oil can be applied to your skin directly from the dropper or by first applying a few drops to your fingertips.
b- A little goes a long way: you will rarely need more than a few drops to experience the full effects of our oil.
c- Everyone is different: Remember every person's skin (and hair) is different. Be sure to try different amounts of oil to find the right number of drops for you.
d- General Purpose Moisturizer: Apply 2-5 drops of Argan oil to the fingertips of your index and middle fingers. Gently massage the oil into your skin, focusing on dry spots. Give the oil a few seconds to absorb into your skin. If necessary, remove any excess oil with a tissue Repeat above steps every morning and every night before bed.
3. FACE
Pre-Foundation Moisturizer
a- Use your favorite facial cleanser to ensure that your skin is as clean as possible.
b- Before applying foundation, massage 2-3 drops of Argan oil into your face. Wait 10-15 minutes.
c- Continue applying the rest of your makeup. When you're finished, you should notice an extra, healthy glow!
This is Argan oil's primary use. Argan oil is composed of 80% unsaturated fatty acids – that's an amazingly high percentage, and it's the key to why this precious oil is the ultimate organic solution for relieving and healing dry skin, sun damage, scar tissue, blemishes and imperfections of all kinds. The unique chemistry of Argan oil has also been proven to actually retain moisture and maintain its healing effects over long periods of time. You won't have to constantly re-apply to see the effects, in other words.
4. SKIN CONDITIONS
Skin Irritations and Blemishes (Including Eczema, Psoriasis)
a- With the dropper, apply 2-5 drops to your fingertips or directly to the affected area.
b- Gently massage the oil into the area
c- Allow the oil to absorb into your skin
d- Repeat 2-3 times daily for maximum effect
Travellers to the southwestern regions of Morocco where this oil is produced have marveled for years at the youthful, healthy appearance of the Berber women who live there. In such a harsh climate, you would expect the effects of aging, dry skin, and general skin irritation to be unforgiving. The secret to the amazing glow of these women is Argan oil, produced from the legendary "Tree of Life," Argania Spinosa. No other natural oil produces such incredible results with such consistency. Just one more reason that Argan oil is among the most precious natural substances in Africa, and indeed the world over.
Acne treatment
a- With the dropper, apply 2-5 drops to your fingertips or directly to the affected area
b- Gently massage the oil into the area
c- Allow the oil to absorb into your skin
d- Repeat 2-3 times daily for maximum effect
Acne Scars
a- Apply a few drops to your fingertips or directly to the affected area. Massage gently into the scar tissue and the surrounding skin
b- Repeat daily to reduce the prominence and visibility of scars
The nourishing fatty acids, Vitamin E dosage, and essential compounds of Argan oil penetrate your skin cells and seal in moisture – that's a recipe for healthy, glowing skin that can help to reduce the appearance of acne and acne scars. Contrary to conventional wisdom, Argan oil is lightweight, easily absorbed oil that will not make your skin oily, block your pores or lead to breakouts. That being said, Acne is a serious medical condition, and while Argan oil can do a lot to make your skin healthier and better moisturized, it's not a cure-all for persistent acne, therefore contact your doctor.
5. DRY FEET, CRACKED FEET
a- Apply 4-5 drops of oil to the palm of your hand or directly to your feet.
b- Massage vigorously into the skin of your heel, the balls of your feet, and between your toes
c- Repeat as often as needed to keep your feet feeling soft and moisturized
d- Sandals, heels, and open toed shoes can all combine to make taking care of your feet an important part of any woman's beauty regimen. Cracked heels, hardened pads and dry nails are just a few of the most common issues, and 100% pure Argan oil is the perfect remedy. The natural moisturizing elements in the oil work quickly to hydrate and rejuvenate your skin, while protective Vitamin E and rich fatty acids work together to keep your feet looking and feeling great. Try adding Argan oil to your current foot care regimen, and prepare to be amazed at the fast and lasting results.
6. STRETCH MARKS
Mitigating Stretch Marks (For moms-to-be)
a- Apply a healthy amount (adjust your usage based on your progress) of Argan oil directly to your baby bump.
b- Massage into skin once daily to keep your skin well moisturized and help reduce the appearance of stretch marks.
c- After pregnancy, apply a few drops of Argan oil to areas with stretch marks to reduce their prominence and visibility. Repeat daily as needed.
d- Stretch marks are a kind of scar tissue – but you can take steps to minimize their appearance, and even help to prevent them. Argan oil's potent mixture of essential oils, healing vitamins and unsaturated fatty acids (including Omega 3, 6 and 9) work together to mitigate the damage. Stretch marks cause to your skin. Vitamin E, aside from its powerful antioxidant properties, is a proven aid in stimulating healthy cell growth – the kind that can replace scar tissue and lead to healthy, beautiful skin. Argan oil is unrivalled in the natural beauty industry for its extraordinary concentration of this amazing vitamin compound.
7. NAILS
Nail Strengthening Mixture
a- In a shallow bowl, mix the juice from half a lemon with an equal amount of Argan oil.
b- Submerge your nails in the mixture and let soak for 5-15 minutes to strengthen and rejuvenate.
b- Repeat as needed.
8. CUTICLES
a- Place a single drop on one your fingertips
b- Rub the oil into each of your cuticles on one hand.
c- Repeat the process with the other hand. One drop per hand is all you need.
d- Applying pure Argan oil directly to your nails and cuticles is the perfect way to keep them healthy, moisturized, and protected from the elements. The potent combination of Vitamin E, high volume unsaturated fatty acids (including Omega 3, 6, and 9) and natural antioxidants keeps your nails and cuticles from chipping, peeling, getting too dry or otherwise falling apart. Soaking your nails in a mixture of Argan oil and a small amount of lemon juice is a popular and simple way to achieve your desired results.